24 In 24 Project Returns With Animal Models on December 9 to Raise Funds and Awareness for Humane Animal Rescue.
FOR IMMEDIATE RELEASE
Media Contact:
Douglas Duerring
412-969-9560
duerringphoto@gmail.com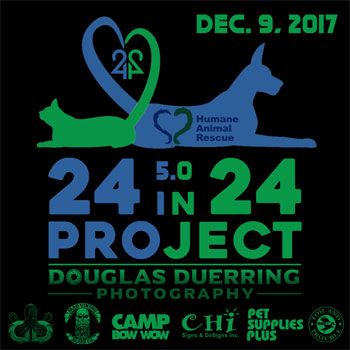 Image 1: Logo for Event; [Click image for larger view]
24 IN 24 PROJECT RETURNS WITH ANIMAL MODELS ON DECEMBER 9
TO RAISE FUNDS AND AWARENESS FOR HUMANE ANIMAL RESCUE
PITTSBURGH, PA (PittsburghNewsWire.com) — Douglas Duerring Photography will race the clock to take portraits of 24 different animals that are up for adoption during a 24 hour time period on December 9 to support Humane Animal Rescue with the 24 In 24 Project Version 5.0.
Created in 2016 by Douglas Duerring, the 24 In 24 Project is the world's only photography marathon event that creates portraits of 24 different models, 24 different themes, in 24 consecutive hours. The four previous editions of the 24 In 24 Project have benefited the Arts for Autism Foundation of Pittsburgh, but Version 5.0 will focus on raising funds and awareness for Pittsburgh's Humane Animal Rescue, while also offering opportunities for the animal models to be adopted after their photo sessions.
"Our models for this 24 In 24 Project will be animals that are currently staying at Humane Animal Rescue, so people will be able to adopt the animals they fall in love with," according to photographer Douglas Duerring. He added "Using pets as models is certainly a lot more challenging than using humans, but this will be a creative way during the busy holiday season to give some much needed visibility to some pets who really need a home."
Mad Viking Beard and Mustache Company, the primary sponsor of the 24 In 24 Project Version 5.0, will print commemorative t-shirts for the event that will be available for sale on the company's website www.madvikingbeard.com, with all proceeds going to Humane Animal Rescue. Mad Viking's Jason Hall added, "When we first heard about Douglas' idea for bringing awareness to Humane Animal Rescue, we immediately wanted to be a part of this project. We know that everyone may not be able to adopt a pet, particularly during the holidays, so we wanted to make it easy for people to have a fun way of supporting the great work of the 24 In 24 Project Version 5.0 by selling a cool t-shirt that will bring more money and publicity to Humane Animal Rescue."
The 24-hour event will begin at 12:01 a.m. on Saturday, December 9 and it will take place at the Humane Animal Rescue's East End Animal Resource Center, located at 6926 Hamilton Avenue in Pittsburgh. Fans will be able to watch the photo session live via live stream online at various points throughout the marathon session. Local pet groomers from Camp Bow Wow will prep the 24 animals that have been chosen, while the photos will be shot, edited and posted by Douglas Duerring. Starting approximately at 12:00 a.m. on Saturday and wrapping up at midnight, each animal portrait will be posted within the hour on the Douglas Duerring Photography instagram (@duerringphoto) and then shared through various social media platforms, twitter, facebook, flickr, tumblr, and eyeem (all @duerringphoto) including social media outlets used by Humane Animal Rescue.
Humane Animal Rescue staff will be onsite from 10 am to 5 pm during the 24 In 24 Project to process immediate adoptions on a first come-first served basis, but the public will also be able to adopt any of the remaining animals during regular adoption hours at the East End Animal Resource Center. More information about animal adoptions is available by calling 412-345-7300 or by visiting the organization online at www.humaneanimalrescue.org.
ABOUT DOUGLAS DUERRING PHOTOGRAPHY
Douglas Duerring is a self taught Pittsburgh artist and photographer, proficiently pulling ideas into action from his long time work in the sound and light industry. Past experiences include Cirque Du Soleil, National Opera of Paris, and a gamut of commercial work. Current work includes TV and film work via I.A.T.S.E. Local #489, guru of graphics of any sort and possibly most important, local Beardographer of the Mad Viking Beard Co. He is a member of the Mad Viking Beard Club PA Chapter. His website is www.duerringphoto.com.
ABOUT HUMANE ANIMAL RESCUE
Humane Animal Rescue is the new name of The Western Pennsylvania Humane Society (founded in 1874) and the Animal Rescue League (founded in 1909). These two great organizations merged in 2017 to form one of the largest animal welfare associations in Pennsylvania, tasked with providing enhanced services to domestic and wild animals. Humane Animal Rescue strives to provide all aspects of care to abandoned, neglected and injured animals. For more information, contact Marketing Director Ann Yeager at 412-345-0346 or ayeager@animalrescue.org.
ABOUT MAD VIKING BEARD AND MUSTACHE COMPANY
Based in Hadley, PA, Mad Viking Beard and Mustache Company is a place dedicated to the love of all things Bearded and Viking. Run by the husband and wife teams of Jason & Shana Hall and Jason & Amanda Sealand, Mad Viking takes pride in men and women of all walks of life and is a place that offers unapologetic imagery, hardcore apparel and the best beard products on the market. For more information, visit online at www.madvikingbeard.com.