Jazz Royalty to Perform on New Years Eve
FOR IMMEDIATE RELEASE
Media Contact:
Rich Dieter, 412-773-0899
rcdieter@verizon.net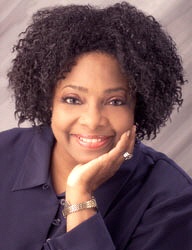 Image 1: Etta Cox; [Click image for larger view]
PITTSBURGH JAZZ ROYALTY TO HEADLINE NEW YEARS EVE AT WALLACE'S
Etta Cox & Al Dowe to Perform
PITTSBURGH, PA
 (
PittsburghNewsWire.com
) — Jazz legends Etta Cox & Al Dowe will headline the New Years Eve celebration at Wallace's Whiskey Room + Kitchen located in Hotel Indigo, 123 North Highland, Pittsburgh, 15206.
A prime rib buffet will start at 7 PM and the music starts at 9:15 PM. The cost for the prime rib buffet and the entertainment is $35.
A very special package, for two, including the prime rib buffet, music, accommodations, breakfast and a late checkout is $250.
Reservations are required for both the buffet & special package by calling 412-665-0555. A complimentary champagne toast will ring in the New Year.
Etta Cox & Al Dowe have been favorites among Pittsburgh music lovers for over three decades. Renowned Pittsburgh bandleader Al Dowe and his quartet join the superb Etta Cox presenting a celebration of Cabaret music. Recreating the feel of the cool Harlem Jazz age nightspots, this superb ensemble entertains with notable jazz tunes from swing, bebop and progressive jazz hits to adult contemporary favorites.
Etta Cox is one of the most highly-regarded vocalists and entertainers in Pittsburgh, voted "Best Jazz Vocalist" in the city for 8 consecutive years. Etta and Al have opened for such names as Ray Charles, Doc Severinson, David Brenner, Debbie Reynolds and Danny Glover.
"Wallace's is pleased to present such a fine jazz ensemble on New Year's Eve", said Jim Rizzo, general manger of Hotel Indigo. "We present high quality musical entertainment year round and having Etta Cox and Al Dowe kick off 2018 is such a rare treat", Rizzo continued.
Wallace's presents live music every Tuesday and Thursday along with selected other days in cooperation with The Bridge Music Hall.
Other artists being presented, with no cover charge, in December includes:
12/12, Bartlett Street Quartet, Exploring Jazz Classics
12/14, Get Hip Records Artists, Contemporary Folk
12/19, Gospel in the Bar, Nikki Porter
12/21, Benny Benack, Jazz Sax Extraordinaire w/special guests
12/26, Lisa Lipkin & Jay Hitt, Compelling singer songwriting
12/28, Frank Cunimondo, Legendary Jazz piano
The Bridge Music Hall is a nonprofit organization that plans to create a 250 seat listening room venue that will feature a wide variety of musical genres from Pittsburgh and national touring artists.
The Bridge plans to open in 2018 at a location yet to be determined.
The Bridge presents live music at Wallace's Whisky Room + Kitchen. www.thebridgemusichallpgh.org
###